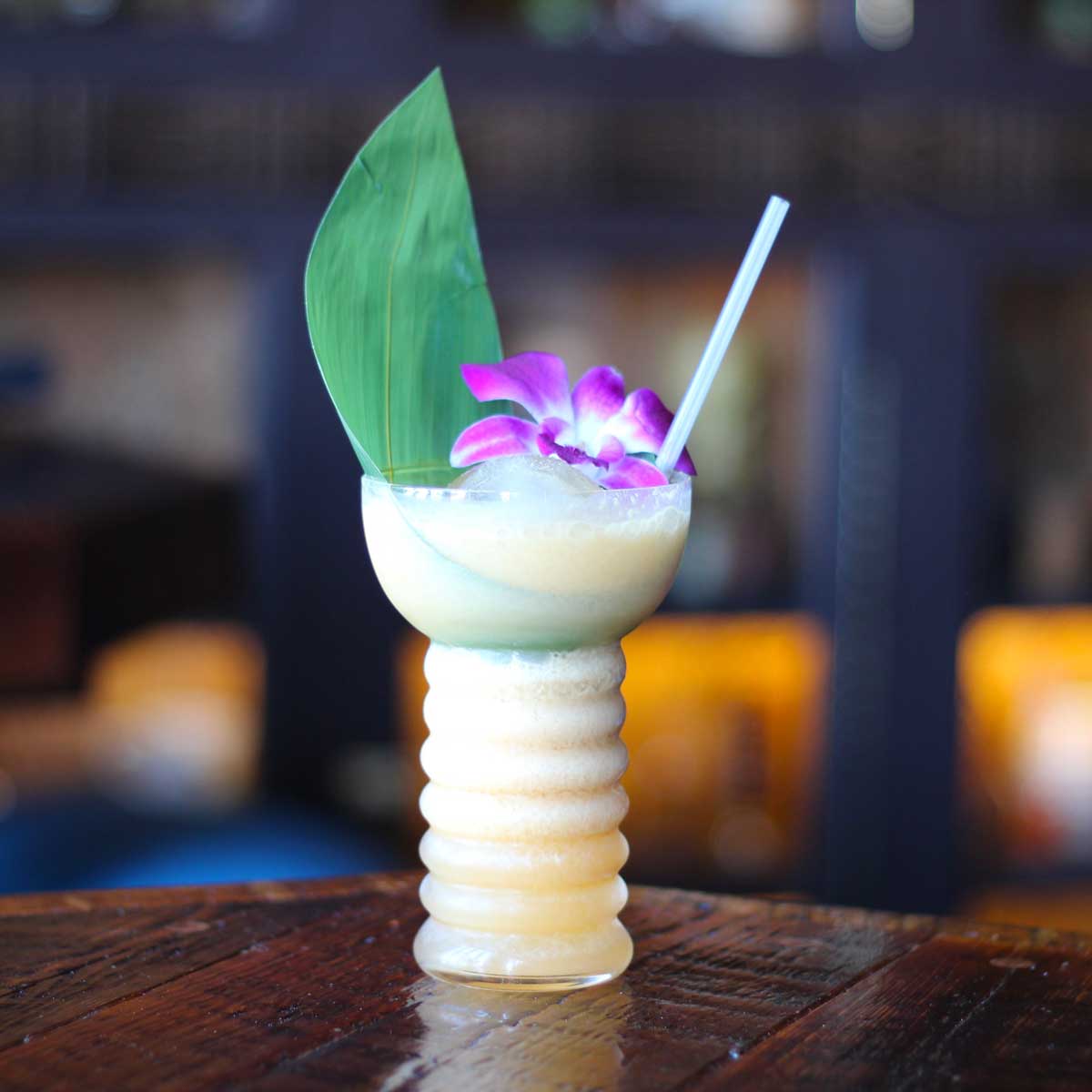 Pearl Diver
A Hot Buttered Rum is lovely. But an Iced Buttered Rum is genius. Anybody can come up with a batter for the former, but only a mad soused scientist like Don The Beachcomber could think up a batter that not only liquefies in a cold rum punch but transforms it into an utterly unique experience, with a luxuriant flavor and silky mouth-feel. That he did this in 1937, over 60 years before the advent of molecular mixology, makes his Pearl Diver even more of a marvel.
To make one, place in an electric blender: 1/2 ounce each fresh lime juice, orange juice, Don's honey-butter mix (see the Total Tiki app or Sippin' Safari for recipe), and Demerara rum; 1 1/2 ounces gold Cuban or Puerto Rican rum; a dash of Angostura bitters; and 4 ounces (1/2 cup) crushed ice. Blend for 20 seconds. Strain through a fine-mesh wire sieve into a Pearl Diver glass, pressing gently on solids to express all liquid (discard solids). Add ice to fill. Garnish with a geranium leaf.
About that Pearl Diver glass: This drink was such a novelty, it needed a vessel to match. The glass that the Beachcomber used -- with its ribbed bottom half ballooning out into a voluptuous bowl -- was as distinctive as the beverage it held.
For more info, including how to get your hands on one: