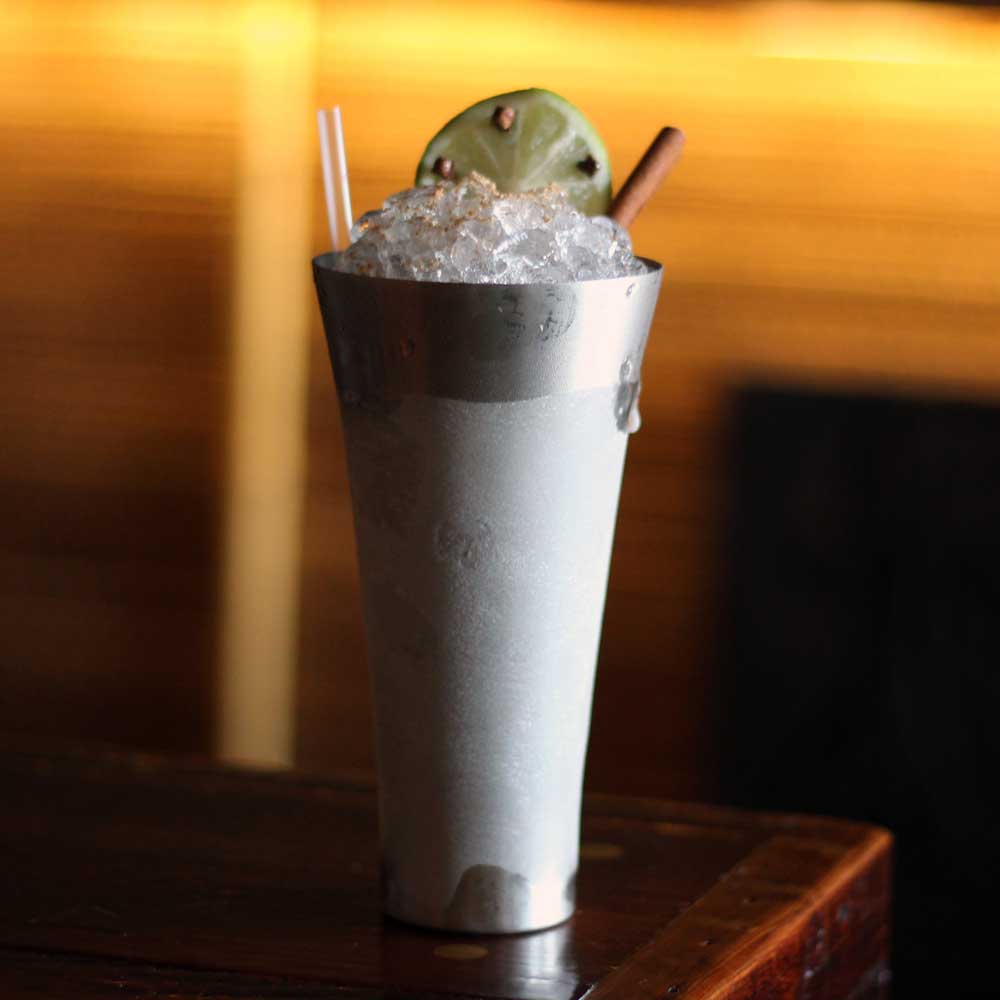 How to Make a 151 Swizzle
The classic Caribbean swizzle is a strong drink, but a pliant one: it will not protest if you diddle with its simple mix of overproof rum, lime, sugar and bitters, churned with crushed ice.
In Trinidad in the 1920s, the Long Bar of the Queen's Park Hotel added mint to the mix to make a high-octane Mojito called the Queen's Park Swizzle. At Fort Lauderdale's Mai-Kai Polynesian Restaurant in 1956, head bartender Mario Licudine's 151 Swizzle skipped the mint but swapped out the sugar for a cinnamon syrup. And at the Tiki-Ti in Los Angeles, owner Ray Buhen upped the Mai-Kai's ante in 1961 by adding apple to the cinnamon in the Ti's version of the 151 Swizzle, for a pie-eyed liquid apple pie.
Both the Mai-Kai and the Tiki-Ti based their 151 swizzles on Don The Beachcomber's drink of the same name, which didn't mess with cinnamon syrup or apple juice but opted for a subtle anise note.
To make the Beachcomber's 151 Swizzle: into an electric blender put 1/2 ounce each fresh lime juice and sugar syrup; 1 1/2 ounces 151-proof Hamilton Demerara rum or Lemon Hart 151 rum; a dash of Angostura bitters, 6 drops Pernod or Herbsaint, and 8 ounces (1 cup) crushed ice. Flash-blend at high speed for no more than 5 seconds. Pour unstrained into a flared metal swizzle cup, adding more crushed ice to fill. Dust with nutmeg. Garnish with a cinnamon stick.
What? You say you don't have a flared metal swizzle cup? Surely you jest. For over 40 years, the 151 Swizzle was never served any other way.
Learn more about the cup here: