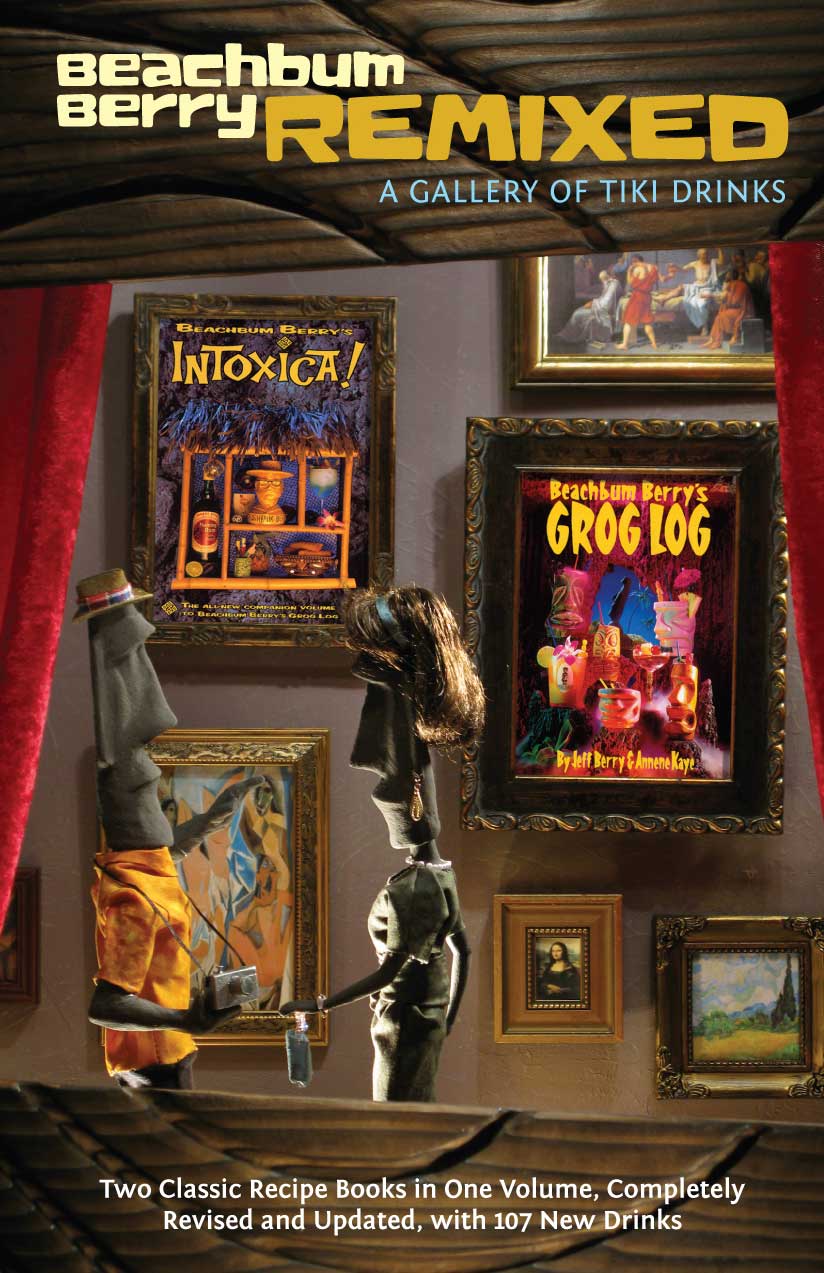 Beachbum Berry Remixed
Enjoying that Jet Pilot? Do you like a good Zombie, Nui Nui, or Jungle Bird? Well, without Beachbum Berry's Grog Log (1998) and Intoxica! (2002), we couldn't have this conversation. These two groundbreaking books revealed the top-secret, never-before-published, "lost" exotic drink recipes from Tiki's original midcentury heyday. The Bum has unearthed a lot more recipes since his first two books, and picked up a lot more drink lore too. He spills it all in Beachbum Berry Remixed, a completely revised and updated anthology of Grog Log and Intoxica!
In March 2012, Class magazine listed Remixed as one of its top 20 "must-have" cocktail books. Remixed is the book the Bum would have written first if he knew then what he knows now. Featuring 107 additional recipes: 41 newly discovered, previously unpublished vintage Tiki drink recipes; 43 of the best new recipes from today's Tiki revival, gathered especially for Remixed from the world's top mixologists and cocktail writers; and 23 new original recipes by the Bum. Plus full-color vintage graphics and original drink photography; expanded drink history and lore, incorporating newly discovered information about the origins of the Mai Tai and other legendary Tiki mysteries; and a revamped ingredient glossary with new product recommendations.
"A must-have manual for the tiki enthusiast." — NEW ORLEANS TIMES-PICAYUNE
"Mr. Berry's lasting contribution may be in salvaging tropical drinks from decades of bad bartending." — THE NEW YORK TIMES
"Like the Indiana Jones of tiki, Jeff uncovers lost artefacts and recipes like no other and has catalogued the reprise of the tiki movement. He lives and breathes tiki and his books are an exact extension of his own personality, as all good books should be." — CLASS MAGAZINE
REMIXED VIDEO TRAILER
BUY NOW (Amazon)