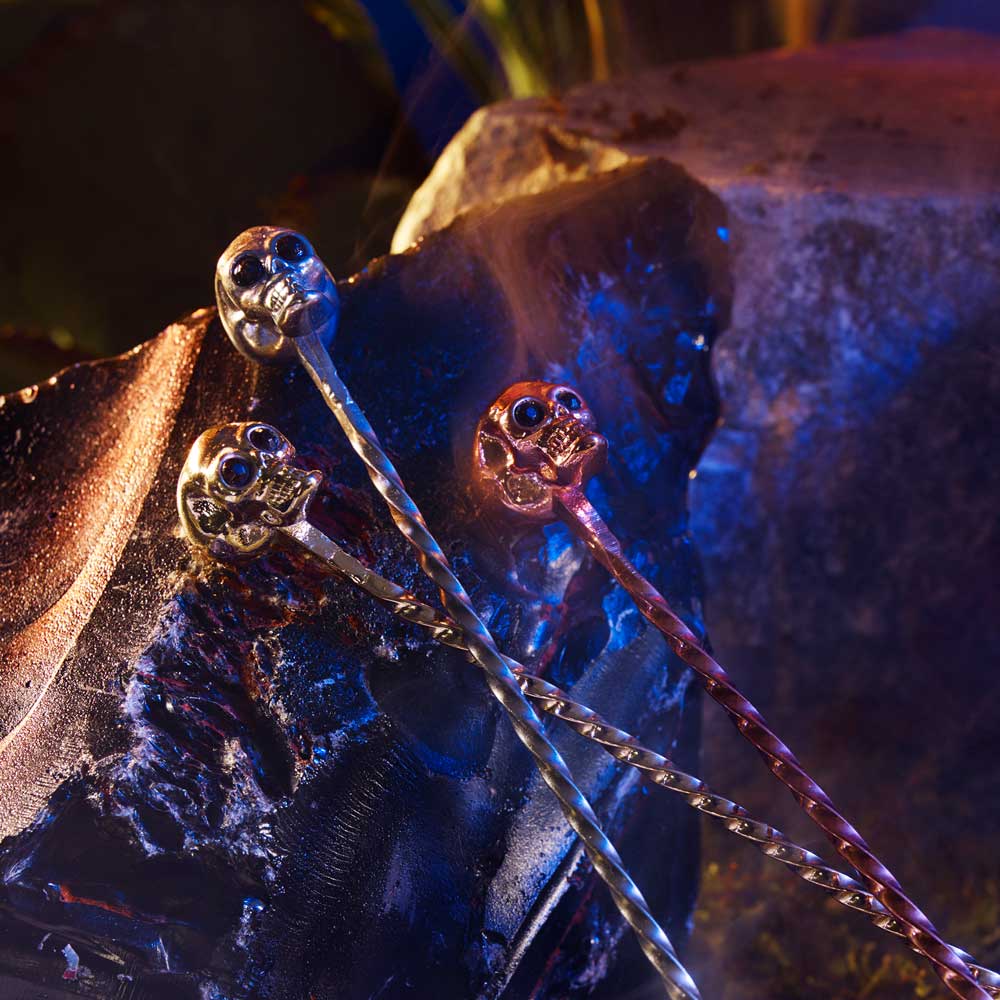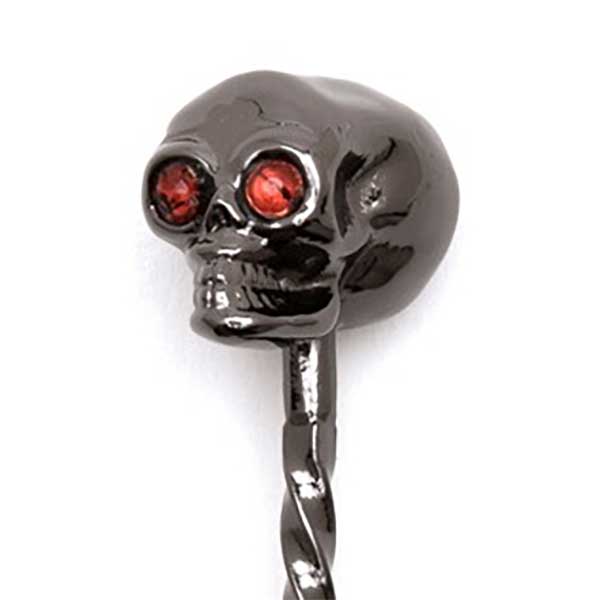 Skull Bar Spoon
Tiki drinks didn't just cater to 1950s suburban fantasies of a work-free island paradise full of guilt-free sex. There was also the call of adventure, epitomized by such classic tiki cocktails as "Skull & Bones," "Shrunken Skull" and "Cannibal Grog." If the stormy seas didn't kill you, the headhunters would.
To help you mix your own lethal South Seas concoctions, Cocktail Kingdom and Beachbum Berry bring you the Skull Bar Spoon. Available in four versions -- gold-plated, copper-plated, stainless steel and, now, gunmetal black!
You already drink like a badass. Now you can stir like one.
BUY NOW (USA — Cocktail Kingdom)
BUY NOW (UK — Cocktail Kingdom)